Rave Previews *
in conjunction with
presents
Professors' Spring Break
advanced space science romantic adventure comedy, PG-13 Sci4fi trilogy
Mr. Raymond Kenneth Petry, Strategic Director
a Wision--Sesquatercet USA production
Four research professors take the ultimate Spring Break
from classes, the Earth, the galaxy and the university.
And then come back and take those too: A cosmic exodus.
(a division of Lanthus Corporation)
---
Like a black-hole sucking-up its red-giant companion,
Spring Break rips through the fabric of time and space
- Burbler's Porridge
Einstein was wrong: This particle exceeds the speed of light...just nobody sees it till showtime
- The Slaveshky Scientist
Answers questions cerebrists have not yet begun to kite
- Mathematicklish Prooves
Woof speed, Scotty: This warped one looms big onscreen
- Gentlemen Startwreckers
Funnier than mispeeling potatoes
- Political Happy Derailers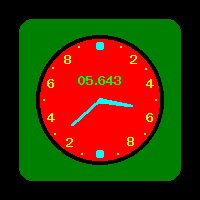 [science-hypercubed adventure] Four university tenure-track research-professors hop the fence at an obsolete navy yard late one night and peer inside a submarine roped to the dock but which is so modern that one-vehicle-leading-to-another they explain their way right out of the cosmos... 2. Returning to Earth and finding society subtly alien they retrace their steps to the infinite outercosmos forever... 3. But not without leaving a trail and thence commences a cosmic exodus... An astronomical linguistical mathematical systematical exploration turning the universe inside-out as you never learned it in the schools.
[Music specified in this screenplay is the Strategic Director's selection]
Scene Scripts
FADE IN:

INT. THEATER - LIGHTS DIMMING TO DARK


(music - fanfare / 4:01)

PAN: Audience sitting and settling…


(medium dim)

LOUD TALK of "Yes! / Ready! / Do it!" down front middle--

COLLEGE MAN standing front center poise-thrust-barks "GO--!"

TWO POPCORN TUMBLERS race hand-to-hand up the tier rows with sampling laughter, encouragement AD LIB, toward us in back…

SILVER SCREEN FLICKERS of celluloid film leader "5…4…3…"

AT THE TOP--PROCLAIMED winners danced high to APPLAUSE…!


---
---
*Rave Previews are for entertainment only
---
The theory of measurement propounded in this work is not to be cited (as) considering contraband or corpses; Nor are the intellectual appurtenances hereďn to be used for or in the commission of crimes against persons, peoples, properties, or powers (States).
COPYRIGHT: BASIC LIBRARY RULES: NONTRANSFERABLE: READ QUIETLY

CHARGES FOR OTHER USES:
$1 per copy: impression, reproduction, translation, implementation,
or systematic, paraphrase, depiction, evaluation, comparison;
plus additional media costs, less efficiency discounts;
unauthorized use, treble standard;
final charges greater or lesser per U.S.A. Copyright Law,
regarding fair-use/citation and second-source/mirror-site.

© 1997-2016 Mr. Raymond Kenneth Petry
project Sesquatercet